Discover more from The DX Report
Digital Transformation • Digital Experience • Digital Enterprise: The research hub from The DX Institute. Insights and analysis for enterprise IT leaders on new enterprise tech, emerging practices, and fresh ideas for old challenges.
HPE acquisitions bring hyperconvergence, hybrid IT into the mainstream
HPE's recent divestitures and acquisitions signal a big bet that the fundamental IT operating model is evolving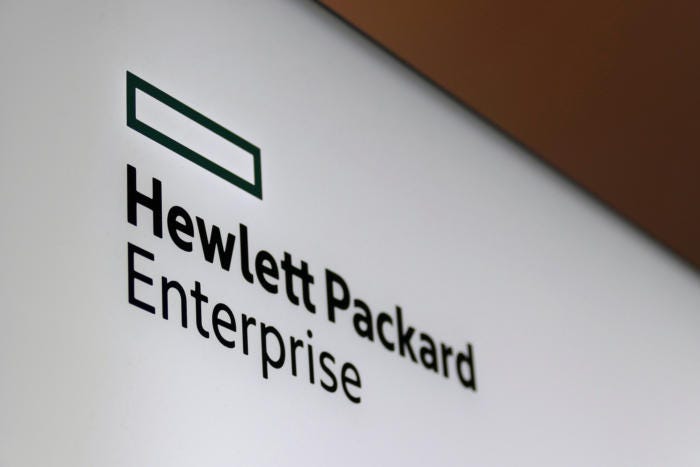 This article was originally published on CIO.com. HPE's recent divestitures and acquisitions signal a big bet that the fundamental IT operating model is evolving. A little over a week ago, HPE announced its agreement to purchase SimpliVity for $650 million in cash. Predictably, tech industry followers erupted into an uproar of opinion about stock price implications and how it would impact support for SimpliVity customers. Less than a week later, HPE announced another purchase: Cloud Cruiser, a 7-year-old startup that provides consumption-based infrastructure analytics. Interestingly, this transaction received much less attention. Lost in both the noise and silence, however, was the clear message these two acquisitions delivered: hyperconvergence and the larger hybrid IT evolution is ready for prime time.
Hyperconvergence moves to the big stage
For most pundits, the SimpliVity acquisition was not a surprise. Rumors of HPE's desire to acquire SimpliVity had been circulating for months. In addition, hyperconvergence has moved from an interesting alternative approach to a required part of the arsenal for any technology vendor wishing to play in the enterprise infrastructure space—and HPE had a gap. And therein lies the bigger story. HPE's recent combination of divestitures and acquisitions have sent a clear message regarding their desired positioning: It aims to be the purveyor of the infrastructure and infrastructure management stack for the modern, digital enterprise.
"[HPE aims] to be the purveyor of the infrastructure and infrastructure management stack for the modern, digital enterprise."
The digital enterprise infrastructure stack looks much different than it did just a few years ago. While the transition will still take several years to complete, enterprise IT organizations have finally come to terms with the fact that the days of a data center-centric architecture are over. In its place is a fluid, business-value driven approach in which workloads flow freely between public cloud instances, private cloud deployments and legacy data centers. The driver of this transformation is speed and agility. It is in this new tiered architectural model that hyperconvergence has found its home. Hyperconverged platforms combine storage, compute and network into modular, software-defined building blocks. They enable organizations to create public-cloud-like operational models within a private and controlled environment. This combination of flexibility and control makes it the perfect platform for business-critical workloads. Hyperconvergence has been making noise for a while now. Both SimpliVity and market leader Nutanix have been doing the heavy lifting of educating the market and positioning hyperconvergence as a C-suite-worthy strategic investment rather than just another technical deployment methodology. But while the market for hyperconverged solutions has been growing rapidly, the traditional enterprise infrastructure storage and compute segments still dwarf it in size. There are certainly case studies of CIOs who have gone all-in with hyperconverged infrastructure, but most are still experimenting with the technology or deploying it in only targeted use cases. HPE's acquisition of SimpliVity is a sign that this may be ready to change.
The evolution toward hybrid IT
While the SimpliVity acquisition made the big splash, it may be HPE's acquisition of Cloud Cruiser that is the true telltale about HPE's vision of IT's future. Prior to the acquisition, HPE had licensed Cloud Cruiser's solution as part of its Flexible Capacity business. According to HPE, its Flexible Capacity business offers customers "on-premise IT infrastructure with cloud economics" by deploying infrastructure on-premises, but charging based on consumption. Scott Weller, senior vice president of technology services support for HPE, wrote: It is "the ability to accurately meter and bill for customers' consumption of IT … that differentiates Flexible Capacity from other offers." That's where Cloud Cruiser came in—enabling HPE that metering and billing capability. Cloud Cruiser designed their solution, however, to provide consumption analytics across hybrid cloud and multi-cloud environments, enabling their customers to have a single view of consumption analytics for workloads deployed on Amazon Web Services (AWS), Microsoft Azure and Google Cloud Platform. When combined with the ability to measure on-premises consumption of services delivered via HPE's Flexible Capacity, it seems clear that HPE is betting on an evolution from the traditional systems-based IT operating model into a hybrid IT operating model. With a hybrid IT operating model, IT manages the technology stack from a workload perspective, fluidly running workloads across a dynamic range of environments, including public cloud, hosted private cloud exchanges, on-premises hyperconverged infrastructures and legacy architectures. In that model, organizations deploy and manage workloads based on a combination of mission-criticality and business value on one axis and the rate of change and demand for agility on the other. But the common denominator is that the hybrid IT operating model is workload-based, driven by business value and managed via consumption. The hybrid IT operating model represents a fundamental shift in how organizations structure, organize and manage their IT infrastructure operations. Most IT organizations are taking only the first steps toward this reality. But HPE's two recent acquisitions are a sure sign that it believes in this future and that it will be getting much-needed attention in executive suites everywhere.